We are incredibly grateful for our free watering sessions during rainy seasons. While this allows us a break from constantly watering our lawn, it doesn't stop the weeds from popping up everywhere.
Your first thought might be to reach for a herbicide weed killer, but it is essential to fertilize your lawn before applying herbicides.
It is important to remember that even though our selective herbicides will easily control the ruining of our beautiful lawn, we recommend applying herbicides to a healthy lawn. Use a liquid fertilizer that is absorbed quickly. (Like Grobest FH100)
In September 2021, Halo was an exciting new addition to our herbicide range. With Halo's ability to control nutsedge, it comfortably took its seat amongst our other exceptional herbicides.
Now in June 2022, we expanded our range with another showstopper product. We have yet again spoiled our garden-loving clientele with an even more convenient option to spray the weeds away.
The long-awaited Lawn Care Super RTU is now available in-store and online.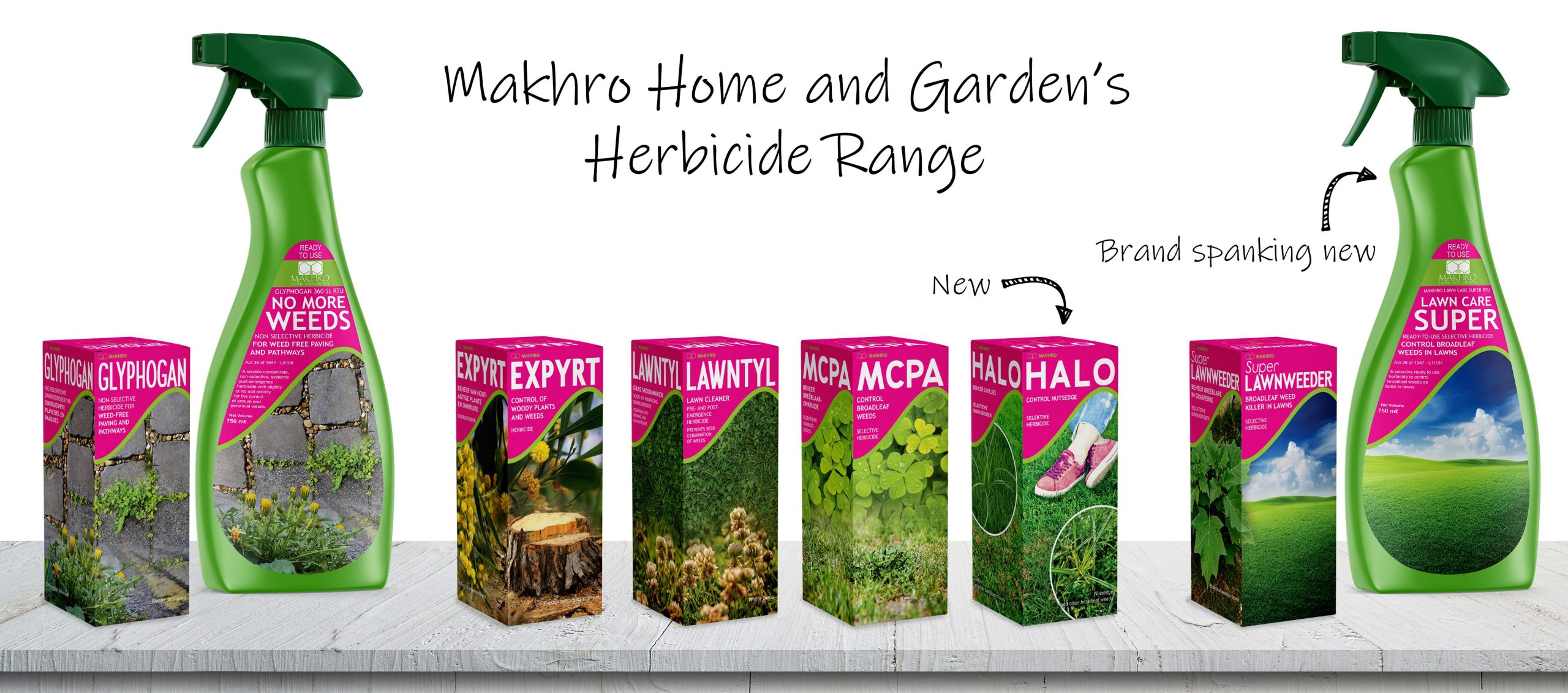 Also, look closer; you will see that our products have taken on a new and updated look.
Note: The abbreviation RTU stands for Ready-To-Use.
Advantages of an RTU:
Save time! No mixing is required.
Easy to use! If you see it, spray it.
No waste! Only use how much you need.